The Blue Ridge Institute for Medical Research has released the rankings of funding from the National Institutes of Health (NIH) for U.S. medical schools in 2021, and Duke University has been ranked #1 for NIH funding among Surgery departments.
Dr. Allan D. Kirk, Chair of the Department of Surgery, says of the achievement:
"This is a great accomplishment for so many reasons, but the one that resonates most to me is that it is truly a team accomplishment. A great research mission requires not only brilliant and creative investigators, but also exceptional clinicians, a robust educational pipeline, dedicated administrative and technical staff, and an institution that encourages the academic mission. This reminds me of the depth and breadth of Duke's environment."
Dr. Shelley Hwang, Vice Chair of Research and Chief of the Section of Breast Surgery, says:
"I am so proud of this extraordinary department. When we look back on the tremendous challenges of this past year, it is truly awe-inspiring to see what our researchers, clinicians, and staff have been able to achieve. This ranking reflects our collective impact; together we are creating a vibrant ecosystem which brings out our highest aspirations and creativity to advance human health."
Top Five Duke Surgery Principal Investigators
The Blue Ridge rankings also list the individual principal investigators (PIs) who have received funding from the NIH. Five Duke Surgery faculty members were listed among the top 40 researchers nationally in departments of surgery receiving NIH funding in 2021: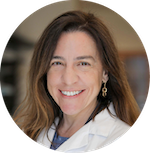 #3: Georgia Tomaras, PhD
Professor in Surgery
Division of Surgical Sciences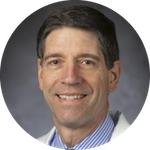 #10: Stuart Knechtle, MD
Professor of Surgery
Division of Abdominal Transplant Surgery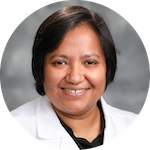 #28: Priyamvada Acharya, MS, PhD
Associate Professor in Surgery
Division of Surgical Sciences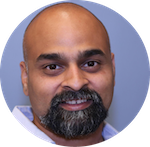 #32: Aravind Asokan, PhD
Professor in Surgery
Division of Surgical Sciences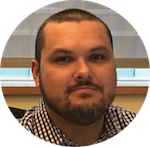 #37: Keith Reeves, PhD
Professor in Surgery
Division of Surgical Sciences
Duke School of Medicine Ranks Third Nationally
The Duke University School of Medicine (SOM) ranks third nationally among academic medical centers, up from 10th last year. Many of our fellow departments in the SOM have also ranked in the top 10 for their specialties in the Blue Ridge rankings.