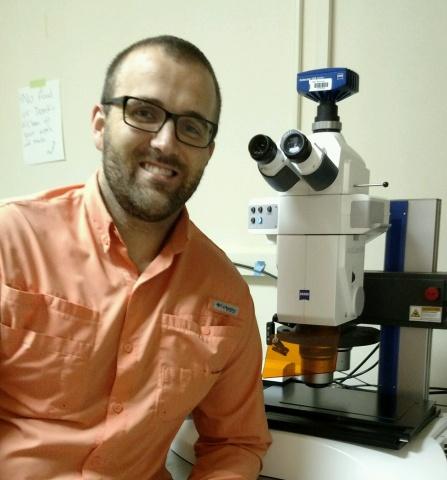 Dr. Joshua Snyder, Assistant Professor in Surgery, Division of Surgical Sciences, has been selected to receive the National Cancer Institute's Transition Career Development Award. The award supports mentored, non-independent investigators ready to transition to independent academic faculty positions.
The award program is sponsored by the National Institutes of Health with the goal of ensuring diversity of qualified and trained scientists across a wide range of disciplines. Dr. Snyder's goal at Duke has been to translate basic science discoveries into treatments and cures for cancer, specifically working with G-protein-coupled receptors, the main target of small molecule therapy and genetic engineering in his work.
Dr. Snyder will receive funding for three years through the award, including salary and research support.