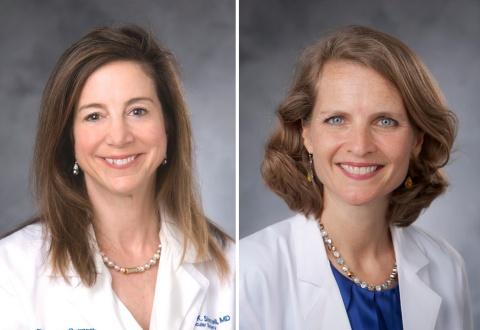 The Office of Faculty Development has announced its recipients of the 2019 Excellence in Professionalism Award, including Cynthia Shortell, MD, Professor of Surgery and Chief of Vascular and Endovascular Surgery, and Lisa Pickett, MD, Assistant Professor of Surgery in the Division of Trauma and Critical Care Surgery.
The award recognizes a faculty member who personifies Duke's guiding principles of respect, trustworthiness, diversity, teamwork, and learning. Winners are selected by a committee of peers, and are recognized during the annual Schools of Medicine and Nursing Spring Faculty Meeting. The meeting will be held on Wednesday, May 8, at 5pm in the Doris Duke Center of Duke Gardens.
Please join the department in congratulating Drs. Shortell and Pickett on this achievement.