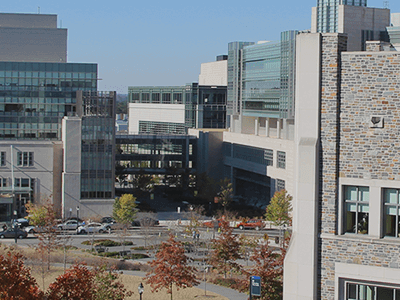 We received several heartfelt and descriptive nominations for the August 2022 persons of the month! To nominate someone for recognition, please email Melanie Kirk. 
APP of the Month
Lauren DeRuyter, MSM, MMS, PA-C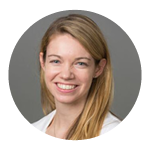 "Lauren is an APP working in my hand surgery clinic. Lauren is organized, hardworking, and performs her activities both efficiently and effectively. Her patient care skills are exemplary. Lauren goes above and beyond to pursue excellence. In addition to outpatient care, she has collaborated in research, in academic publications, and in always finding creative ways to support the team. She easily fosters relationships with faculty, students, and team members. She is always welcoming new students in my clinic helping them adjust to the clinic environment. Importantly, Lauren integrates excellence with empathy. Working with Lauren over the years has been a pleasure."
- Linda Cendales, MD, Associate Professor of Surgery
Trainee of the Month
Michelle Mendiola Pla, MD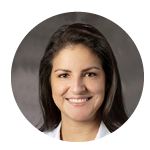 "Dr. Michelle Mendiola Pla was awarded 1st place in the Surgery Resident Research Competition at the American College of Surgeons, SC & NC Annual Chapter Conference for her presentation titled, 'Porcine Model of Gene Therapy for Acute Cardiac Allograft Rejection Using Ex vivo Normothermic Perfusion.'
This presentation was based on research led by Dr. Mendiola Pla and former research fellow Dr. Yuting Chiang in the joint lab of Dr. Dawn Bowles and Dr. Carmelo Milano, where they describe a robust and durable gene delivery method to donor hearts using Adeno-Associated Viral Vectors, and a reproducible disease model of acute cellular rejection of donor hearts in large-animals.
This research lays the foundation for being able to develop and evaluate gene therapies to prevent rejection in cardiac transplantation. This research was also selected for presentation among international leaders in cardiac transplantation and organ preservation at the Gordon Research Conference for Graft Preservation in Heart Transplantation this summer, and at the upcoming American Heart Association Scientific Sessions Conference this fall. Projects stemming from this research include assessment of PD-L1 as a gene therapy target to prevent acute rejection of donor hearts and assessment of gene delivery using hypothermic perfusion to administer viral vectors."

- Dawn Bowles, PhD, Assistant Professor of Surgery
Researcher of the Month
Rebecca Beerman, PhD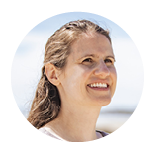 Dr. Rebecca Beerman, Compliance Manager of the Quality Assurance for Duke Vaccine Immunogenicity Programs (QADVIP), is nominated as Researcher of the Month. She demonstrates a unique ease at problem solving, an innovative mind, trustworthiness, and organizational skills in her job. She always goes above and beyond in her responsibilities by promptly supporting the community of researchers, program managers, principal investigators, operators, and especially on time-sensitive requests. She received directly and indirectly many praises for her work and attitude. Here are two examples:
"I have been very impressed by Rebecca's leadership, professionalism, and timely responses to our needs. She has truly made a difference in enabling our laboratory to meet the expectations of private and government regulatory agencies in ensuring the highest quality laboratory data."
- David Montefiori, PhD, Professor in Surgery 
"We are so appreciative of how she quickly identifies issues, works quickly to align/resolve and keeps things moving. I love her attention to detail and always providing context to what she needs and making sure she understands the same. She is so pleasant to work with. So grateful you were able to get her on your team." 
- Kelli Greene, MPH, PMP, Director of Program Management
Staff Assistant of the Month
Rodney Reeves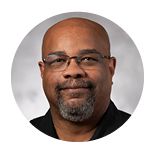 "Rodney has been a vital part of getting SEEDS off the ground and growing. He is a very hard worker and has such a great attitude! I am so appreciative of all his help and responsiveness in getting things done. He definitely deserves this recognition!"
- Kunoor Jain-Spangler, MD, Associate Professor of Surgery
"Rodney is a consummate professional and great team member! He handles all of his many responsibilities efficiently, effectively, and with a positive attitude. We can always count on
Rodney to get us to 'mission accomplished' in a timely manner—often he is one step ahead of me and other faculty; helping us to stay abreast of upcoming meeting preparation and thinking through the most efficient way to handle work assignments. Rodney's work really matters to him and it shows in the effort and thoughtful attention he gives to preparing call schedules, coordinating Departmental EDI committees and activities, providing administrative support for faculty, and providing cross coverage with other assistants in the division. We would be so much less without Rodney. His impact extends far beyond his office and positively touches our patients, supports our faculty, and uplifts the staff. Thank you Rodney for all you do! We couldn't do it without you!"
- Pamela Keels, MBA, Divisional Administrator