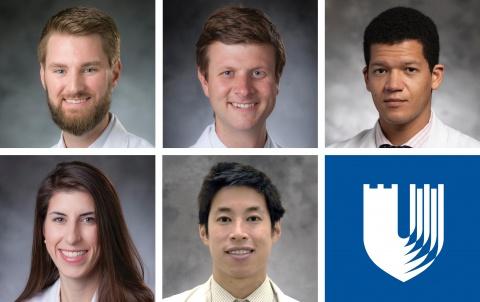 Residents of Duke Urology had a strong showing at the third annual North Carolina Urological Association Meeting held in Greensboro in October 2018.
Kohldon Boydston, MD, Eugene Cone, MD, and Bradley Potts, MD, competed in the session debates, arguing proper surgical care options for case vignettes. Dr. Boydston debated the surgical management of benign prostatic hyperplasia, and Dr. Cone argued for surveillance as the best care for a patient with an indeterminate renal lesion. All three won their debates.
Residents Ashley Johnston, MD, and Andrew Chang, MD, won first place and second place, respectively, for research projects completed during their fellowship this year.
Congratulations to the residents for these notable achievements.