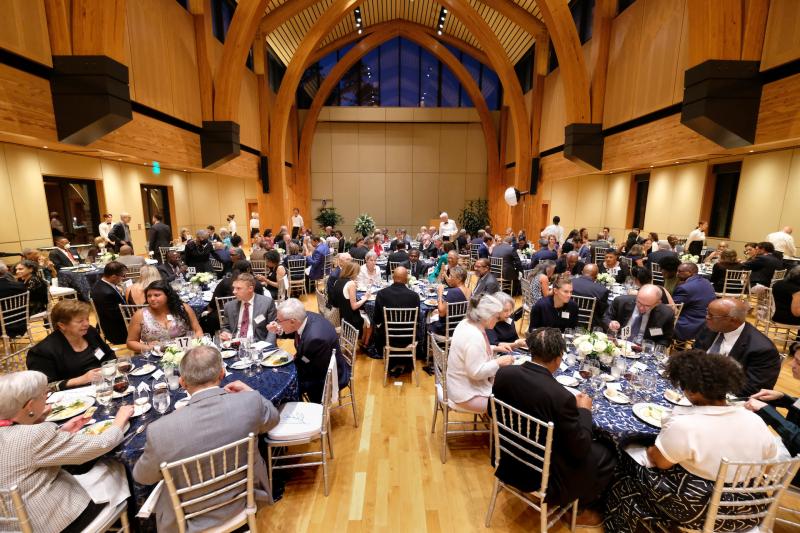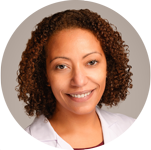 On Tuesday, September 13, 2022, Lisa McElroy, MD, MS, Assistant Professor of Surgery, was appointed the inaugural recipient of the Onyekwere E. Akwari Professorship in Surgery during the first annual celebration of the Akwari Society.
The professorship was established to honor the late Dr. Onyekwere Akwari's legacy and support the academic career and development of an Assistant or Associate Professor of Surgery who exemplifies the following values: surgical excellence, unconditional mutual respect and collegiality, and commitment to equitable and compassionate care of patients.
"[The] endorsement of me as a surgeon scientist by [the Duke] School of Medicine and University through an endowed professorship was, sincerely, never on my radar or on any list I ever made [for my] professional goals," says Dr. McElroy in her acceptance remarks noting the significance of the honor. "It has [really] been the honor of my career to receive it, importantly at a time in my professional development where I feel like there is the most potential for growth, but also challenges I hadn't anticipated."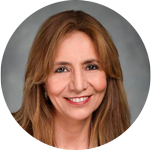 Dr. Akwari, Duke University Hospital's first Black surgeon, arrived at Duke as it was redefining its identity as a desegregated institution and health system. During Dr. Akwari's decades-long tenure at Duke, he conducted research in the neural and hormonal regulation of gastrointestinal motility and worked continuously to support underrepresented persons in academic surgery .
The professorship was created in parallel with the newly established Akwari Society, created in partnership with Dr. Akwari's wife, Anne Akwari, MD, and led by Associate Professors of Surgery Linda Cendales, MD, and Bradley Collins, MD.
"The Akwari Society will be an intellectual force in advancing humanistic principles and their application in surgical practice, and ultimately, to the practice of medicine in all its forms," says Dr. Cendales in her speech at the celebration. "Consistency in compassion, empathy, integrity, respect, and generous behavior will be traits of members of the Society."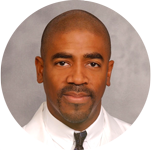 During the celebration, Dr. Cendales and Dr. Collins expressed how the central purpose of the society was to "honor and propagate humanism in the practice of surgery"—an active and generative society with both a local and global influence.
"The society will be an honorific community and an action focused organization of individuals devoted to excellence in all aspects of surgery," says Dr. Collins. "Meaning that humanism is inseparable from what we do in surgery."
"Excellence in surgical care, teaching, and research can include humanity, humility, and community," says Dr. McElroy. "I am happy to work with Dr. Collins and Dr. Cendales, and with the Akwari family, on the evolution of the society and help realize its full potential."
---
Duke's Department of Surgery would like to thank Dr. Anne Akwari and Melanie Kirk for their extensive work in planning and coordinating the first inaugural celebration of the Akwari Society and the Onyekwere E. Akwari Professorship in Surgery.