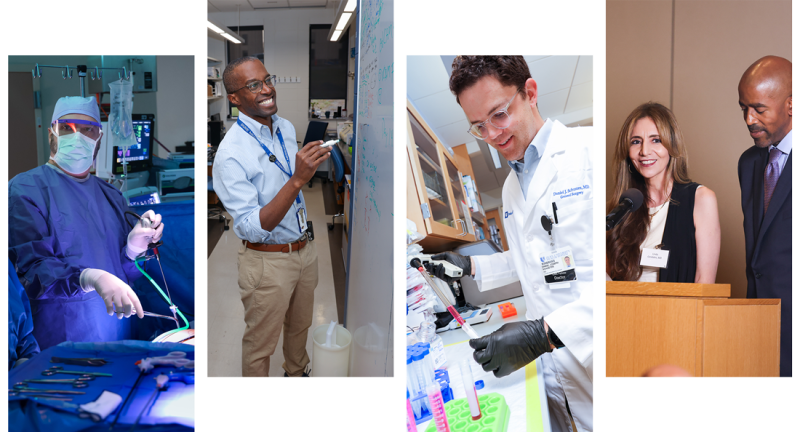 The Duke Department of Surgery published the 2022 Annual Report, a holistic review of the department's 2022 Fiscal Year (FY '22), which covers the months of July 2021 to June 2022.
The 2022 Annual Report highlights the many ways Duke Surgery sought to innovate, evolve, and advance its mission this year. The report includes feature stories on the new Division of Minimally Invasive Surgery; Dr. Kevin Southerland and his journey from resident to faculty at Duke; Dr. Georgia Tomaras and her lab's work advancing immunologic research; and the newly launched Akwari Society and its promise to uphold humanism at the center of surgical practice.
The report also closes by 'Looking Ahead' to the coming year, with new initiatives and programs that support the department's mission to be "United, for all patients."
Visit the 2022 Annual Report