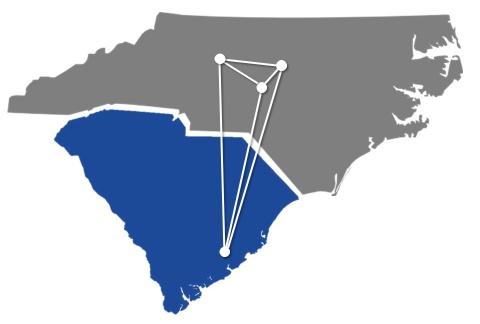 Health care quality in the Carolinas is contingent upon the successful operation of a vast network of individual institutions. When these entities work independently, the benefit of collaborative research to improve patient care remains largely untapped. Research groups from four regional institutions are now examining electronic health record (EHR) data available through the Carolinas Collaborative to improve patient care on a multi-institutional level. The Carolinas Collaborative collects data from the Clinical and Translational Science Award centers at Duke University, the University of North Carolina at Chapel Hill (UNC), Wake Forest University, and the Medical University of South Carolina (MUSC).
The grant-funded research project consists of two parts. The first will focus on the identification and management of symptoms during cancer treatment with the aim to improve symptom management and compare the effectiveness of treatment. The first study is led by Dr. Thomas LeBlanc, Assistant Professor, Department of Medicine, and one faculty member from UNC, MUSC, and Wake Forest.    
The emphasis of the second project is acute coronary syndrome, which remains a leading cause of death in the United States. The research team includes Dr. Alexander Limkakeng, Associate Professor, Division of Emergency Medicine, and faculty from the three other CTSA institutions. More than half of ER patients with chest pain are hospitalized, but less than 10 percent are ultimately diagnosed with acute coronary syndrome. The research team will examine the feasibility of implementing a care pathway that has been studied at Wake Forest, which uses an accelerated diagnostic pathway to support physicians during this difficult decision-making process.
The research teams have been given access to data from over 9 million patient records across two states. The goal is to harmonize data from multiple institutions in order to provide answers that would not be possible otherwise.
Visit the Duke CTSA website to learn more about this project.
"First Carolinas Collaborative Grants Promote Multi-Institutional Use of EHR Data"
Duke Clinical and Translational Science Institute