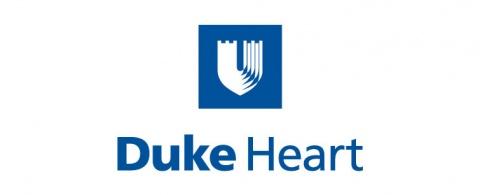 We are pleased to share with you that our Adult Cardiac Surgery program at Duke University Hospital has, for the first time, earned three simultaneous distinguished three-star ratings from The Society of Thoracic Surgeons (STS) for its patient care and outcomes in the following areas: isolated coronary artery bypass grafting (CABG) procedures; isolated aortic valve replacement (AVR) surgery, and isolated mitral valve replacement and repair (MVRR) surgery. The three-star rating, which denotes the highest category of quality, places our program among the elite for CABG, AVR and MVRR in the U.S.
"This is a significant validation of the quality and performance that we are able to deliver in cardiac surgery—the three-star rating means that our outcomes are in the top 10 percent of all centers in the United States," said Peter K. Smith, MD, chief of the division of Cardiovascular and Thoracic Surgery and co-director of Duke Heart Center. "That we have achieved this within each of the three most important domains of cardiac surgery—bypass surgery, aortic valve replacement, and mitral valve repair or replacement – is a tribute not just to the surgeons but our entire team of dedicated health care professionals in our Operating Room, Intensive Care Unit, and Step-down Units."
The STS star rating system is one of the most sophisticated and highly regarded overall measures of quality in health care, rating the benchmarked outcomes of cardiothoracic surgery programs in the U.S. The star rating is calculated using a combination of quality measures for specific procedures performed by an STS Adult Cardiac Surgery Database (ACSD) participant. We achieved a two-star rating in each of the remaining two areas of reporting: AVR+CABG and MVRR+CABG.
"Any scoring system has its limitations, but this is one of the most scientifically validated systems for heart surgery. It involves a huge amount of data from almost all centers in the U.S. and a very complicated and well thought out risk-adjustment model," according to Carmelo Milano, MD, Chief of the Section of Adult Cardiac Surgery in the division of Cardiovascular and Thoracic Surgery. "Not only are they looking at raw outcomes like survival, but they take into consideration the pre-operative conditions that may make certain cases much higher risk. This is a very well respected grading system for heart surgery."
The latest analysis of data for CABG covers a 1-year period, from January 2019 to December 2019; the analysis of data for isolated AVR, isolated MVRR, AVR+CABG and MVRR+CABG surgeries covers a 3-year period, from January 2017 to December 2019. 
"Achieving the elite STS three-star rating, one of the most sophisticated and highly regarded overall measures of quality in health care, is a testament to our program's commitment to quality improvement and safety across the cardiac surgical patient journey – from careful preoperative planning and optimization, to relentless attention to detail and coordination of intraoperative and postoperative decision making among multi-disciplinary heart team members," added Mihai Podgoreanu, MD, chief of Cardiothoracic Anesthesiology and Critical Care. "In these unprecedented times, we are united in our dedication, resilience, compassion, and innovative spirit to continue pursuing our highest purpose - excellence and quality care for patients in need of cardiac surgery and their families."
"As an organization and a group – the STS three star rating is evidence of the dedication of our entire Heart Center around how we care for our patients with multi-disciplinary teams that start with the evaluation and identification of patients needing coronary revascularization or valve surgery all the way through recovery, rehab, and return to life," said Manesh Patel, MD, chief of the division of Cardiology and co-director of Duke Heart Center. "I am excited that during these challenging times our teams have continued the dedication and work to stay focused on patient outcomes."
The STS National Database was established in 1989 as an initiative for quality improvement and patient safety among cardiothoracic surgeons. The STS ACSD houses approximately 6.9 million surgical records and gathers information from more than 3,800 participating physicians, including surgeons and anesthesiologists from more than 90 percent of groups that perform heart surgery in the US. The Database includes three other components: the Congenital Heart Surgery Database (CHSD), the General Thoracic Surgery Database (GTSD), and the mechanical circulatory support database (Intermacs). Duke has participated in the STS National Database since its inception.