Image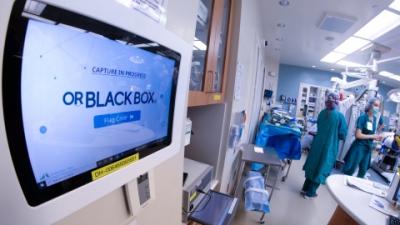 OR Black Box® System Offers Artificial Eyes and Ears to Improve Patient Care
Photo above: The OR BlackBox® console in a Duke operating room. Any person in the room can flag a case for human review. | Photo credit: Huth Photo
In the airline industry, the "black box" is a recording device that tracks enormous amounts of data for real-time and future analysis, resulting in quality improvements over time that have contributed to an unprecedented level of safety for flight passengers.
Now, similar technology can be used in operating rooms to equip healthcare systems with the data and analytics needed to make additional improvements to quality of care.
From Beginning to End, and Everything in Between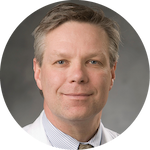 Two of Duke's operating rooms were equipped with the OR Black Box® system in late 2020, and two more will be outfitted in 2022. The system was developed by Surgical Safety Technologies Inc. in Toronto, Canada.
But what data does the system record, exactly?
"Basically, anything and everything," says Christopher Mantyh, MD, Professor of Surgery and Chief Quality Officer for Duke University Medical Center. "From the beginning to the end of the operation, everything from who's going in the room, what instruments are used, and any events that occur, that can then be reviewed."
Any data stored by the system is deidentified to remove personally identifiable information. This includes the surgeons and staff that are in the room, whose faces are grayed out and voices altered.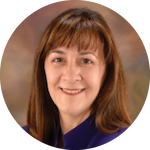 "The system integrates other numerical data and physiological data," says Rebecca McKenzie, DNP, MBA, MSN, RN, Assistant Vice President of Perioperative Services of Duke University Hospital. "It's not only reviewing the video and the audio that was transpiring at the period of time you're looking at, but there's a feed from the physiological monitor and the anesthesia machine. So, the patient's temperature, their oxygenation, and all of those sorts of things are tied in also."
Big Data, Big Improvements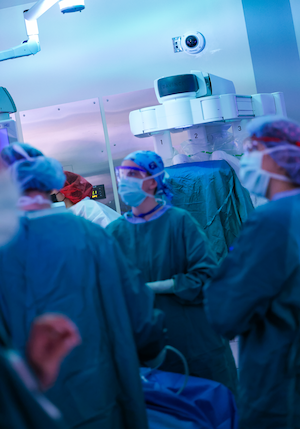 This feed of aggregate data allows the hospital system to fine tune its analysis of efficiency metrics and how these metrics trend over time, including on-time case starts, procedure lengths, and surgical timeouts. Previously, this data was tracked by manual entry, but the OR Black Box® does so automatically, and allows for an assessment of the existing recording system's accuracy.
After collection, the data are processed through multiple iterations of a firewall to secure Protected Health Information and are then analyzed using artificial intelligence and algorithms that search for variations or notable incidents in the procedure. These variations are then flagged for human review.
Dr. Mantyh provides an example of how one flagged incident provided a valuable learning opportunity during Surgery Grand Rounds.
"There was a robotic case where a vein was entered with a fairly significant amount of bleeding, and it was converted to an open case," says Dr. Mantyh. "The great thing about it was how well the anesthesia and nursing teams were able to recognize that we needed to get it open, get the bleeding stopped, and rapidly control the situation. It was extremely enlightening to see how quickly this happened. I think it was about 90 seconds, which is extraordinarily fast."
When perioperative teams respond to a complication and rapidly change course, the incidents are usually shared afterward anecdotally by those in attendance. Now, a review of the video, audio, and patient data at the time of the incident offers a more enriching and impactful learning experience.
---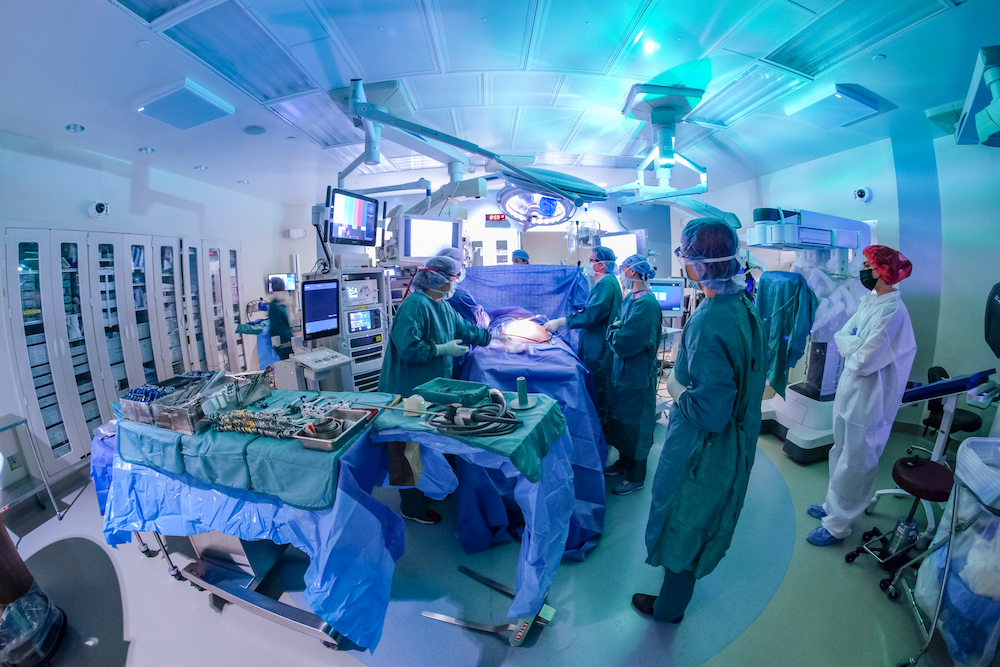 ---
The Future of the Black Box
Both Drs. McKenzie and Mantyh stress one important point: the OR Black Box® is not designed to be punitive toward the surgeons and clinical staff working on a case. Instead, the derived data allow for better decision making when zeroing in on system-wide quality improvement efforts.
Dr. McKenzie says that using this technology on a broader scale could lead to positive cultural change in the health system.
"There is an opportunity for all of the staff in the operating room to be involved," she says. "Anyone who is providing care for a patient can flag a case. It's not just about how we want to learn from something that didn't go as planned, but how we can celebrate when we things go really well."
Give to Duke Surgery
A gift to the Department of Surgery is a gift of knowledge, discovery, and life.