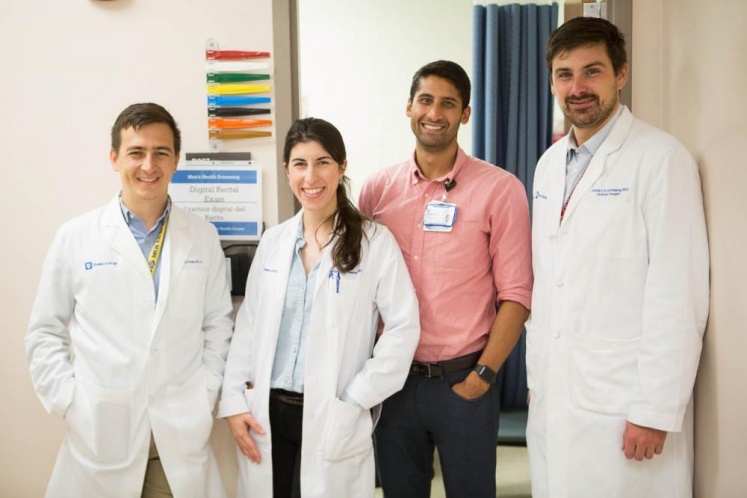 Over eight decades of experience in caring for patients with urologic diseases has established Duke's Division of Urology as a world leader in urologic care, research, and education.
Visiting Medical Students
Duke Urology welcomes medical students from Duke and other medical schools to rotate on our service for learning experiences and sub-internships.
Residency Program
The Duke Division of Urology residency program offers exceptional training for dedicated trainees who are interested in an experience that will prepare them for either academic or independent practice.
Fellowship Programs
Duke Urology accepts applications for several fellowship programs that cover a range of urologic sub-specialties. These programs include clinical and research training for future academic leaders in urology.
Continuing Medical Education (CME)
Since 1978, Duke Urology has provided continuing medical education for urologists and other health care providers who want to learn more about the diagnosis and treatment of genitourinary malignancies and urologic diseases.